Swimming pool construction central London
Planning to own a swimming pool, but wondering about the design? Well!! You are right; this is a question everyone should ask themself before moving ahead with their swimming pool construction. A swimming pool construction is a large investment, and it needs to meet your needs for many years, so choosing the right pool is absolutely essential. Swimming pools not only add value at your home, but they are also unique places which allow you to relax, have family fun, and outdoor entertainment.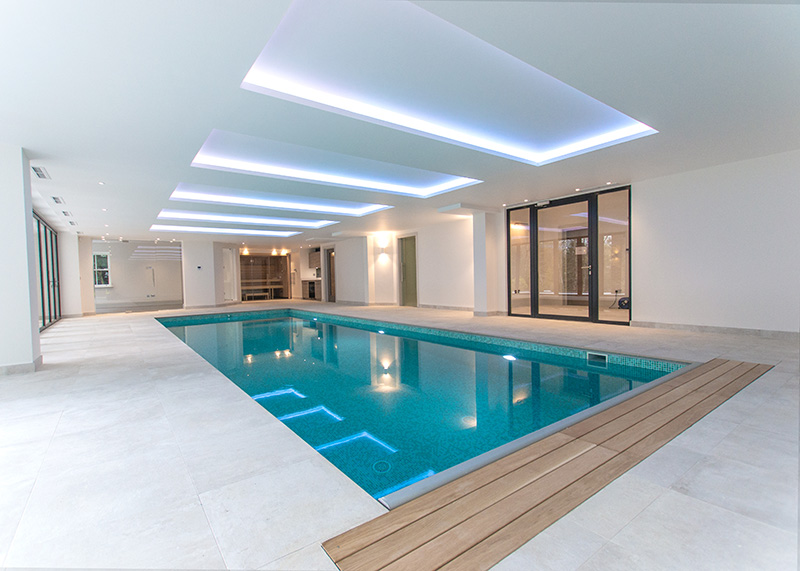 However, before breaking the ground, you should decide the design and should plan it carefully. Swimming pools come into a wide variety of designs and shapes, so you just not have to decide the design and shape but have to look for what will work best for your backyard and your lifestyle.
Here we are sharing some handy tips to consider to make sure you choose the right swimming pool for your home.
Consider your budget: First and foremost, consider your budget. Considering the money in front you can spend on this project will help you to close in on options that will work best for you. Swimming pools come with a different price range and allow you to have various bells, accessories and whistles to add over time in many cases. Try to factor in pool landscapers when you are budgeting as well. Our professionals can help you in selecting what will work best in your backyard and within your budget. Fibreglass and vinyl-liner pools are in high demand and are considered as the best option which enables them to sit in the middle of the market. These pools are affordable and offer the strength and build quality of a concrete pool. Concrete pools are the most expensive ones as they get built entirely from scratch in the backyard. However, concrete pools are robust and durable, so your pool will be made to last a lifetime.

How you are planning to use your pool: People use their swimming pools in different ways. Suppose you are serious about your fitness and swimming. In that case, you should opt for a lap pool, as it offers the most advantages, on the other hand, narrow pools are designed to offer a clear corridor of water with no obstacles or design features to get in the way. It is ideal for swimming laps and will help you in improving your health and fitness. With enough space, large pools are great options for families so you all can swim at the same time and enjoy quality time by playing games in the water. Plus, if you have teenagers, they would likely want to invite their friends for pool parties. So, invest in the pool by considering the uses and future as well to maximize the benefits and enjoy the range of social advantages that a backyard swimming pool can bring.

Look at your environment: While weighing what kind of pool design will work on your backyard, do not forget to examine your surroundings.Maybe you already have a properly landscaped backyard and are looking to have a pool to add more value in what already exists. However, take time to look and imagine who it is going to look and what would be best suited to accentuate its feature. Go for the modern designs if you have clear straight lines, and for the organic featured pool for your traditional house.

How you will fit it into your backyard: Consider the size and shape of your backyard when choosing the right pool. However, if you have a larger outdoor space, it is not a concern for you, as many pools can fit properly into it. However, you need to have a look at the architecture of your home. Your pool needs to be fit in the right angles so that it can look beautiful from all angles. While working with the swimming pool design, you also need to comply with safety regulations, and you must fence your pool on all sides, limiting the entry from the house. If your backyard shape is irregular, you can go for a pool which can safely be built partially or even fully above-ground. So that you can enjoy your pool, even without compromising your backyard space.

Consider Maintenance Costs: maintaining a swimming pool is too time-consuming and needs a lot of money and effort to keep it clean. However, you can find several alternatives which require very little maintenance, and your time spent on caring for your pool depends on the type of pool you choose. Vinyl-liner pools are the most high-maintenance pool, as their linings are not strong enough to endure heavy use. You will have to acquire adapted spotting wear and tear, and it needs to be checked regularly to remain your pool safe and healthy in the long term. Fibreglass is the most manageable pool in terms of maintenance. They have non-porous surfaces which are resistant to algae and bacteria, so you need less time and chemicals to clean it. Concrete pools also require considerable time for maintenance, as they are built using porous material, which is an ideal breeding platform for algae and bacterias. Additionally, concrete pools often require retiling and repainting, which makes it a significant job. Over time, the maintenance cost of the swimming pool accrues to cover pool chemicals, water level and testing kits, skimmers, covers and a vacuum.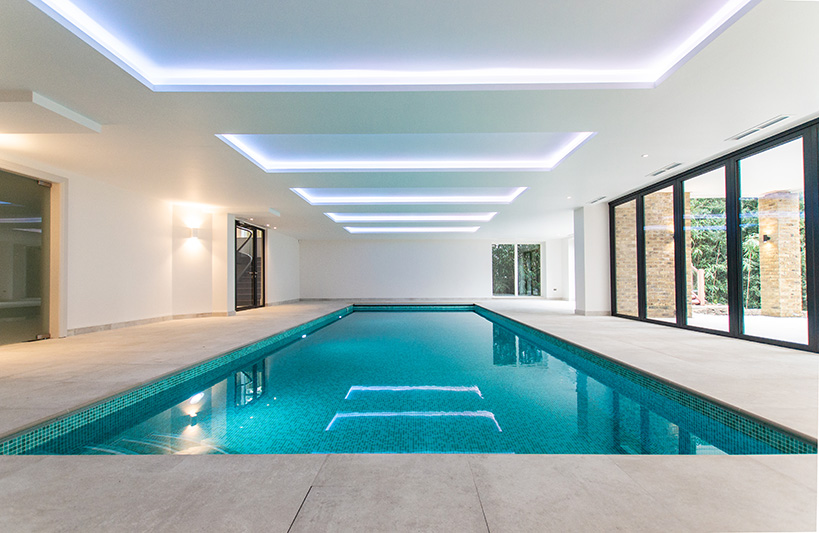 So, if you are zeroed with the design and style, our pool professionals can help you assess what models will best suit your vision. Our team will stand aside you during the entire swimming pool construction process to ensure your pool fits with your family's needs and your sense of style.